With adventure around every corner, don't be stuck driving a car that limits your ability to reach it. Whether you're an adrenaline junkie or you love to spend time in the great outdoors with your family, it's important to drive a car that lets you make the most of your time.
From carrying kayaks and canoes to packing all the supplies for a week of camping, choose a car, truck, or SUV with enough room for it all. Instead of just going off-roading in your adventure vehicle, turn it into the perfect way to keep your supplies safe and secure. Take a look at the seven best cars and SUVs for your next outdoor adventure.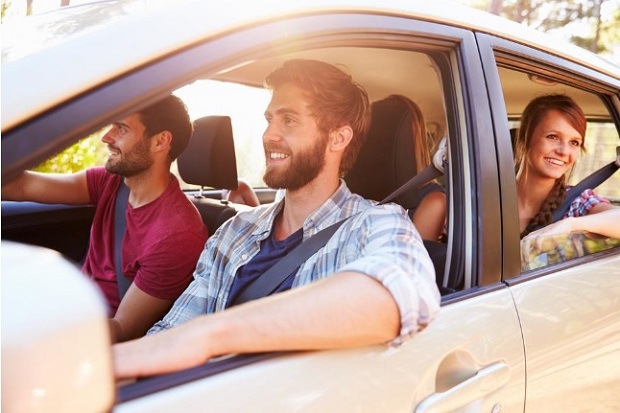 Jeep Renegade
The Jeep Renegade is perfect for those who are looking for adventure. With suspension that makes off-roading a breeze, you can make it right to your campsite with no problems. Don't worry about finding a way to carry whatever load you're bringing with you. This car is perfect for carrying kayaks on top and the large cab area has enough room for all your passengers and belongings. The Jeep Renegade is also much smaller than others in its class making it easier to navigate and handle.
Chevrolet Colorado
The Chevy Colorado is the perfect mid-size truck for adventure. With a lower suspension than most other trucks, it's great for those with families and children. With a roomy and quiet cab, the Colorado is great for keeping noise low when navigating rougher terrain. The large bed makes for the best way to transport camping gear, tents, bikes, and other adventure supplies. Whether you're bringing your family on a weekend getaway in the forest or driving to the coast for some paddle-boarding, load up in the Chevy Colorado.
3. Ford Transit Connect LWB
Like the Volkswagen van, the Ford Transit Connect LWB combines family vans and off-road vehicles in this amazing adventure wagon. The roomy third row is easy to get into and has more legroom than most other SUVs. The third row folds down to accommodate more equipment and supplies. However, there's really no need to fold when the cab can hold up to 104 cubic feet of adventure gear. From bikes to camping equipment, you'll be completely prepared for any spontaneous trip to the mountains.
4. Land Rover Discovery Sport
If you're looking for something along the lines of luxury, the Land Rover is the perfect choice. This SUV and adventure vehicles features all the technology and interior designs of a luxury vehicle. The Land Rover Discovery Sport comes packed with some of the best suspension systems on the market, a high clearance for rocks and off-roading, and has optimum room for passengers and supplies. The 73 feet of cargo space is perfect for packing everything you need for time in the country. The small SUV is perfect easily navigation while still making room for everything for you adventure.
5. Dodge Ram 1500 EcoDiesel Crew Cab
What better way to haul your supplies than with a truck. The Dodge Ram has been a favorite among adventurers for years, but recently the EcoDiesel has made it easier for those who hate spending hundreds on gas. With a cab that is roomy and large for passengers and a bed big enough to haul everything for your next adventure, you'll never run out of room. The tow and hitch is great for pulling campers, boats, or ATV equipment for your time outdoors.
6. Nissan Murano
This affordable class vehicle is great for those who are adventurers on a budget. With the best suspension on the market, it makes maneuvering through rocks, sand, and snow a breeze. However, it's the large interior that makes this SUV so spectacular! With enough space to hold four large passengers and cargo room enough for luggage, supplies, and equipment, this car is perfect for those who go on family trips. Plus, the gas efficiency is great on the wallet.
7. Subaru Outback
With a rack on top for kayaks, bike, and surf boards, the Subaru Outback is great for those who are heading to the coast for a weekend of surf and shred. The off-road capabilities get you right to the source without worrying about breaking an axle or messing up the suspension. The cargo space is perfect for packing the necessities and taking advantage or living outside. Plus, the tech makes this car complete with a luxury feel.