Florida makes a great vacation spot for many people, no less so for those looking to experience the wonders of the natural world and its many fascinating creatures. With its unique climate, The Sunshine State is able to play host to a vast range of exotic species that many other places could not, making a visit here an absolute must for animal lovers.
Butterfly World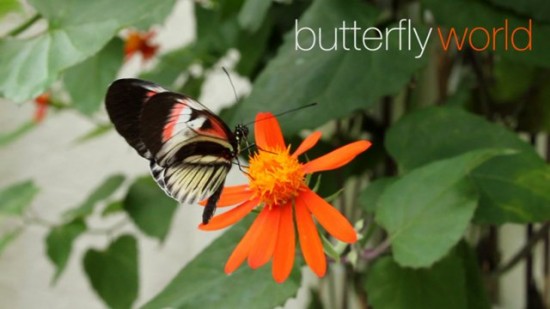 Butterfly World, the first of its kind in the whole of the US, opened its doors to visitors in 1988. In this truly enchanting place, you can explore a tropical rainforest setting as countless beautiful butterflies roam free around you. The focus here has always been research and conservation, with extensive work having been carried out to preserve endangered species of these delicate, stunning creatures. The park also now includes a hummingbird aviary, where these charming birds can also fly freely.
Naples Zoo
The official tagline of Naples Zoo is, 'Closer to animals. Closer to nature. Closer to family.' and this ethos is truly realised here. Be it hand feeding giraffes or taking a cruise to spot various primates and alligators, you will rarely get the chance to feel so involved with the animals around you. There is also a new exhibition, with an emphasis on rare species, including hyenas, gazelles and African honey badgers. Best of all, Naples Zoo has established itself as one of the most family-friendly zoos in the country, making it ideal for children to discover what our natural world has to offer.
Miami Seaquarium
The focus at Miami Seaquarium is to educate visitors in the most fun and engaging way possible. Their huge array of underwater life includes dolphins, sea lions, whales, manatees, stingray, sharks and huge shoals of tropical fish. With eight different shows and exhibitions in total, you can learn about each wonderful species and their natural habitat in turn.
Zoo Miami
Zoo Miami is the oldest in Florida and the only tropical zoo in the US, making it a leader in the field. With over 2000 animals across 100 exhibits currently in their care, there is so much to uncover; be it a narrated tram ride, a guided tour or a leisurely exploration you opt for. The zoo is proud to support conservation efforts and goes to extensive lengths to replicate the animals' normal living conditions as closely as they can, keeping them in cage-less enclosures. They are also currently undergoing renovations to improve the entrance and to encourage visitors to appreciate Everglades National Park; a natural wonder that houses many of its own unique examples of wildlife.
Monkey Jungle
Monkey Jungle is 'where the humans are caged and the monkeys run wild'. In this unique experience, you will walk through secured and carefully positioned wire walkways that look out onto lush trees, teeming with a whole range of primates that can explore and live as close to how they would in the wild as is possible. Look on in awe as they literally scamper above your head and swing past your eyes.