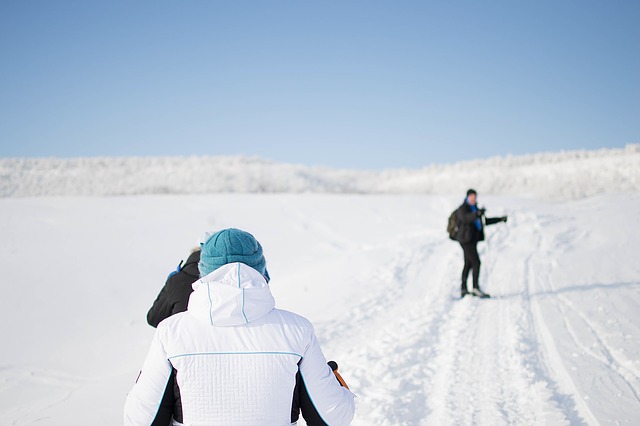 Trekking is all about getting out and exploring the unknown. Even though the paths that you trek on may have been around for centuries if they are maintained well you may never even see another sign of humanity. It is a great escape from the day to day monotonous routine that you find yourself stuck in with your day to day life. If you are new to trekking it is best to train for at least three months in advance so that your trekking is challenging but not impossible. Here is where to go for the ultimate trekking holiday.
Nepal
There is certainly plenty to do on a holiday to Nepal, situated in the centre of the Himalayas and it has some of the most famous treks in the world. The Everest Base Camp is one of its most famous treks and people travel from all over the world to do this trek because you can view 4 of the world's 10 tallest peaks on this trek. Everest is the tallest at 8848m, Cho Oyu is 8201, Lhotse is 8,516m, and Pumori is 7161m.
Argentina
Southern Argentina is great place for trekkers to explore. Be prepared to be awestruck by the beautiful mountains, stunning glaciers, glistening lakes that change colour, glorious flora and fauna, and brilliant meadows. Make sure you head to Parque Nacional Los Glaciares where you can explore the Fitz Roy Range. Be sure to visit Perito Moreno Glacier which is the longest glacier in the world. You can join guided tours or explore the area on your own if you are an experienced climber.
Rwanda
Trekking in Rwanda is great because you get the added bonus of seeing elusive mountain gorillas in their natural habitat. A visit to Volcanoes National Park is a fabulous workout and a rewarding experience. This is where Dian Fossy conducted most of her esteemed work. You can also learn how to track chimpanzees.
Tanzania
Tanzania, Africa is the home of Mt. Kilimanjaro. The Uhru Peak is the highest peak in Africa and the best way to access it is the Rongai Route. It is a northern approach to the mountain and it takes at least seven days to complete. The view from the top is breathtaking and well worth the hike. There are many different all inclusive packages that include porters, cooks, accommodation and guides. Whilst you are in Africa, you could also go on a safari.
Japan
Japan is a great area for trekking and there are many great trails available. The Kunisaki Trek is a 10 day trek that begins in Fukuoka and finishes in Yufuin. You must be in good shape to walk 5 to 6 hours per day along hilly wooded trails. The trails were created by monks who followed these paths through the mountains of the Kunisaki Peninsula. This is a great way to explore the ancient culture of Japan and you will see caves that monks once lived in, view stone Buddha statues, visit small towns, and travel through ancient forests, along narrow ridges and over steep cliffs.