After all of the recent snowstorms and freezing temperatures, the warmth of spring cannot come soon enough. The spring is an ideal time to vacation, as most areas are experiencing gorgeous weather, most kids have vacation time, and prices have not reached the summer peak.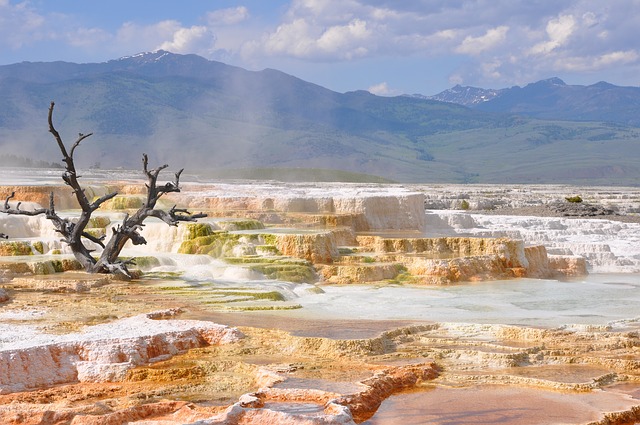 If you are daydreaming of your spring vacation, here are the places to visit over break for 2016:
Yellowstone
For those who thrive in the peace and solitude the outdoors bring, Yellowstone is one of the best places to spend a few days relaxing on vacation. From the charming Yellowstone lodges to the breathtaking sights like Old Faithful, there is literally beauty everywhere you look. From wildlife to waterfalls to backpacking, there is an adventure and activity for everyone.
Maui
For many, Maui is the perfect destination, as it is not nearly as large or crowded as the Big Island or Oahu, but it is also not as small or quiet as Lanai or Kauai. Maui offers the history, culture, and city-life many hope to find in Hawaii while also offering hiking trails and wildlife that explore the all of the nature and beauty Hawaii has to offer. Maui is broken up into five different regions, all of which offer vacationers plenty of sites and activities.
Puerto Rico
This small island is an extremely charming area to visit and caters to people of all demographics and ages. There are gorgeous beaches perfect for a bit of rest and relaxation yet there are plenty of areas that are filled with amazing surf. From the shopping to the restaurants to the nightlife, there is always something to do in Puerto Rico. If that is not enough, Puerto Rico offers reasonably priced vacation packages all year long.
San Diego
Located in southern California, San Diego is by far one of the most beautiful cities California has to offer. From Carlsbad to Coronado to La Jolla, San Diego is full of action-packed areas that still manage to feel relaxed, casual, and non-touristy. While there are plenty of beaches to explore in San Diego, there are also plenty of other family-friendly activities available, such as Sea World, the San Diego Zoo, the Wild Animal Park, boutique shopping, and award-winning food. For those looking for a place with sunny skies and perfect weather 90 percent of the year, San Diego is the place to visit.
Daytona
When it comes to Spring Break, Florida is often one of the first states to come to mind. Daytona offers miles of beaches, a thriving nightlife, and NASCAR, as Daytona is home to the Daytona International Speedway. For those wanting to explore more of what Florida has to offer, Disney World in Orlando is nearby, a popular attraction for families and Disney enthusiasts.
Bahamas
If you are looking to travel outside of the states, keep the Bahamian Islands in mind. With its expansive beaches, luxurious resorts, and wildlife preserves, it is becoming a hotspot for travelers. There are a few different islands in the Bahamas, but they all offer fun activities and plenty of history. From botanical gardens to scuba diving to golfing along the coast, all people of all ages will enjoy all that the Bahamas have to offer.
Cancun
The beaches of Cancun are the perfect area for those who love thrilling adventures, including jet skiing, parasailing, and scuba diving. As one of the most affordable beach destinations, vacationers can enjoy luxurious resorts and all of its amenities for a reasonable price. Though Mexico is one of hotspots during the spring season, Cancun still manages to feel charming and intimate despite the busy time of year.
Seattle
For those who are more interested in an urban vacation, Seattle is the perfect spring getaway. During the spring, the temperature in Seattle begins to rise, giving people a respite from the cold. However, Seattle is especially rainy during the spring. Now, if you do not mind the rain, there are a lot of benefits to visiting Seattle in the spring, including fewer crowds and lower hotel rates.
With spring only a couple of months away, it is never too early to start planning your getaway.