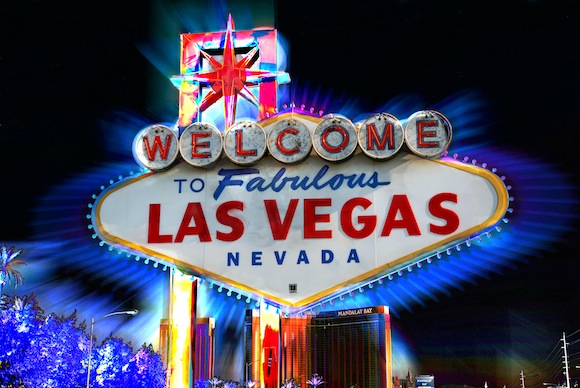 If you are desperate for a great vacation, but aren't prepared to drain your wallet in order to do so, Las Vegas just might the perfect option for you.
Las Vegas, sin city, cheap? It may sound surprising, but the truth is, a holiday in Las Vegas can be very budget friendly if you make the right choices and do a little planning.
Flights and hotels
When booking a flight, always keep an eye out for seat sales. And if you aren't picky about what day of the week you arrive and depart, or what time, you can often stumble upon some fantastic deals.
If it's your first time visiting dazzling Las Vegas, you may want to book a room in one of the more upscale and iconic hotel casinos like Caesar's Palace, the Bellagio or Mandalay Bay. But if you aren't overly concerned about where you crash for the night, book at one of the cheaper spots on the strip, like New York New York, Monte Carlo or Bally's and cut your costs significantly.
Also, when it comes to hotels (and often flights) booking on a weekday as opposed to the busy weekend will save you some money. Of course, the atmosphere will be different. While always busy, weekdays in Vegas will be more relaxed and most of the big parties will occur on the weekend.
Use comparison websites when booking online, that way you will have the best chance of flagging down the best price. And while you surf through the different sites, keep an eye out for discounted hotel packages. Sometimes you will find free buffet coupons or discounted shows included with the room.
Then, after you've checked in and dropped your bags, it's time to start experiencing Las Vegas.
Food and drink
One of the most costly expenditures in Vegas can be the food, but there are ways to stretch your dollar without necessarily sacrificing quality.
Upon arrival, you may want to treat yourself to a pricy dinner at one of the many amazing restaurants scattered along the strip, but if you do so every night, your costs will simply skyrocket.
If you love all you can eat with variety, the Buffet of Buffets is an excellent value. In the end, it will cost you around $45 for 24 hours, but you can eat as much as you like and you will have access to all of the buffets at the Caesars hotels.
Don't forget, for quick, cheap meals, you can always swing by one of the food courts to indulge in some fast food.
The cost of drinks, even water, can add up, so rather than purchasing from the hotel, swing by a convenience store and stock up on bottled water and snacks to fuel you as you wander the strip. During the hot months, you can even buy water from people selling it out of coolers.
And for alcoholic drinks, again, you can purchase cheap liquor at a convenience store, or try settling down at a slot machine where you will get served free drinks as long as you are gambling. But remember to tip your waitress or you may not be seeing that second drink anytime soon.
Enjoy the show
Resist the urge and don't book show tickets in advance. But be sure to arrive as early as possible because the lines can get long.
At the end of the day, you can experience a lot in Las Vegas by simply walking the strip. Head out, drink in hand and witness the marvel that is Las Vegas at night. Check out the amazing light displays and stop to watch the free shows like the Bellagio fountain, the Treasure Island pirates and the Mirage volcano without spending a penny.
As a backpacking enthusiast, Jo Tumble has a passion for traveling on a shoestring budget. She usually starts planning her holidays by spending some time at lastminute.com. Jo enjoys sharing her travel tips and insights through blogging.