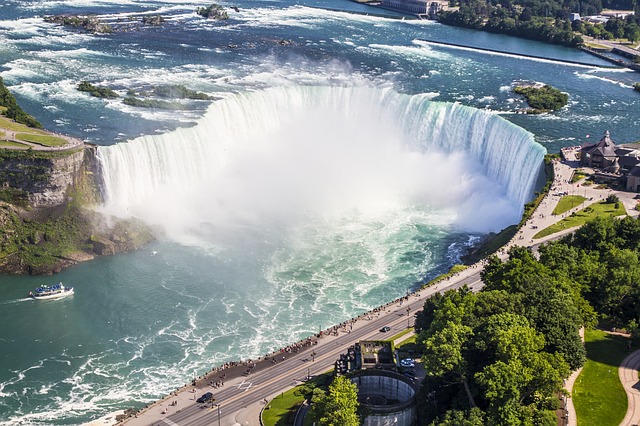 Niagara Falls is one of the world's most popular tourist destinations. It is no surprise, therefore, that you can book on a tour with https://www.eworldtours.com/ as well. Before you go, however, you should be properly prepared, so that you can get the best possible experience. Below is a list of things you should bring with you.
Things to Bring to Niagara Falls
Comfortable walking shoes, so that you can walk all around the falls and experience all the beautiful attractions, including Niagara on the Lake, the Botanical Gardens, Fort Niagara, and the Niagara Falls State Park.
Your passport or birth certificate. If you bring those, you could decide to cross over into Canada so that you can see that side as well.
The right clothes, appropriate for the current weather. Spring and fall is cool, summer is pleasant. Remember you may get wet, so bring a change of clothes as well.
Your medical prescriptions. You may, for instance, lose your prescription and need more, or you may suffer from a medical emergency that requires instant treatment. Don't expect the worst to happen, but always be prepared for it. Furthermore, if you carry medication with you, particularly injectable medication, you may have to prove that you are allowed to have that on your person.
Ways to pay for things. Bring bank cards, credit cards, and cash, but make sure you only carry what you actually need on your person, leaving the rest stored away securely in your hotel or other facility. Make sure that you carry the appropriate currency as well.
Swimming clothes, because you can actually swim at Niagara Falls, although not down the falls itself. There are various waterparks around the Falls, both indoor and outdoor ones, so that makes for a nice form of entertainment.
Gifts for your tour guides and hotels, particularly if you are from a different country. People really appreciate little gifts, and learning about other countries really interests them. Plus, it never hurts to be kind.
Insect repellant, particularly if you are travelling in spring times, as there are many sand flies. During summer, bring mosquito repellant.
A small backpack, so that you can enjoy the tours and bring your essentials without totally weighing yourself down. You can also use your backpack to carry a picnic, relevant brochures, maps, and your camera.
Your camera is absolutely vital. You simply cannot go to Niagara Falls without taking pictures of just about everything. And since cameras are all digital nowadays, you don't have to worry about taking too many pictures anymore either.
Hopefully, this brief list of essential items will help you get the most out of your trip to Niagara Falls. That said, even if you were to forget everything mentioned above, it is likely that you will still have an amazing time. The Falls are one of Mother Nature's greatest wonders and miracles, and it is impossible to not be in true awe of her.